Meet the Absolutely Outdoors Team
Josh Milne
President
With a background in Biology from Texas A&M University, Josh strives to get every process down to a science. As Josh leads his staff, his most important goal on a daily basis is for the Absolutely Outdoors team to meet every client's expectations. He focuses on creating innovative ideas that keep us one step ahead of the competition while maintaining the most value through each project phase.
Josh has been in the landscape and construction industry since his early teens. He is well versed in all phases of design and construction of pools, landscape, irrigation, drainage, and lighting. Josh's goal is to bring Absolutely Outdoors' reputation to that of the very best in the business.
Gary Hoffman
Vice President
Gary boasts an absolutely amazing eye for design that has created some of the most impressive landscapes and hardscapes in the state of Texas. His dedication to his clients on each and every project is second to none. The passion he has towards working on unique projects that identify with his clients' personalities is an exciting process to witness.
No detail is missed on his projects as he works towards nothing less than perfection on all Absolutely Outdoors projects. Gary has been designing beautiful projects in the Northwest Houston area since 1983. He has a phenomenal ability to integrate color and texture as they relate to creating continuity between the home and the exterior amenities.
Jeff Thayer
Construction Manager
Jeff has been building custom homes in the Houston area since the early 1980's. Jeff has been managing our construction crews since 2006 when he joined Absolutely Outdoors as a Construction Manager. Patio covers, gazebos, outdoor kitchens, pergolas, and other outdoor amenities are examples of Jeff's work with our team. He has an amazing eye for detail and supreme understanding of construction. Every structural element we build will easily conform to engineer specs and stand up through the test of time.
Linh Rivera
Office Manager / Purchasing Agent
Almost every item that passes through the office at some point will be touched by Linh. From customer service to plant procurement, Linh is very much a critical element in the Absolutely Outdoors process to ensuring customer satisfaction. If you call our office, you will likely hear her sparkling voice awaiting your request. She is always pleased to handle any customer request and diligently find answers to questions.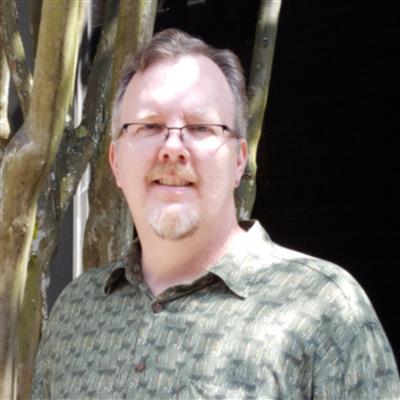 Brian Berg
Design Specialist
Brian has a unique background in that he not only has a degree in Fine Arts, but also has close to forty years of experience in Computer Design. Brian was merging art with computers before Photoshop ever came about! His many years' experience with 3D programs lends great assistance when designing pools and structures for our client's backyards.
His travels throughout Europe have enriched his knowledge of classical architecture and the fine arts as well as given him insight into the arts of other cultures. Brian's areas of interest include contemporary and classical art, architecture, classical music, engineering and computer science.