Welcome to Absolutely Outdoors – Landscape Design The Woodlands
Absolutely Outdoors is an awarded architectural landscape design-build firm that specializes in the most unique outdoor projects imaginable, and it's that imagination that truly sets us apart from some of Houston's top professionals in landscape design, pool design, and outdoor structures that are redefining outdoor living. Absolutely Outdoors can give you the expertise you deserve to bring your project from fantasy to reality. With professional designers on staff, our realistic approach takes in all aspects and phases of design and construction when creating your perfect outdoor atmosphere.
Why We Are Different
Absolutely Outdoors sets itself apart by being able to balance quality, luxury, and value.  The number one reason we are able to offer this assurance is we seamlessly handle all phases of the design-build process under one roof.  This allows the homeowner to balance their hectic professional life and just one Contractor that manages all phases with continuity in the avoidance of missed steps.  One of the most important aspects of any project is to have plans developed by a firm understanding of the challenge of budget and expectations.
Because we have the ability to handle all phases, margins are reduced compared to individual contractors.  At every level within our firm, the design knowledge you will receive from landscape designers, landscape architects and project managers, will all work together through every phase to assure your investment rewards the greatest value.
"An Investment in Knowledge Pays the Best Interest." ~ Benjamin Franklin
Our Complete Line of Services
Providing landscape architect services including, landscape design, pool design, waterscapes, outdoor structures both attached and unattached, as well as unique outdoor kitchens, custom patios, fireplaces and of course sprinkler systems to add that perfect touch to your outdoor living. We provide large estate development, commercial landscaping, pergolas, putting greens and sprinkler systems.
Read Our Blog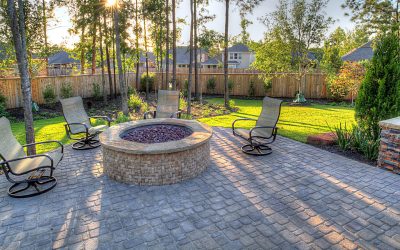 Patios are as diverse as the homes they're attached to. From large rectangular cement slab patios to a free-form wood patio, there's a variety of options to choose from. With so many options, it can be hard to pick the right flooring material. [bctt tweet="With patio...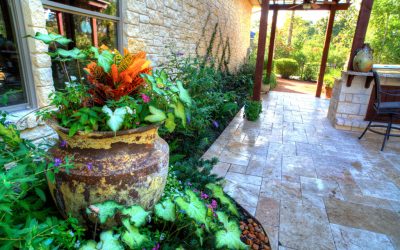 Fall landscaping is your last chance to prepare your property for winter and to protect that curb appeal you've worked so hard to create. With a little effort now you can ensure your yard is healthy and vibrant next year. [bctt tweet="Fall landscaping is your...